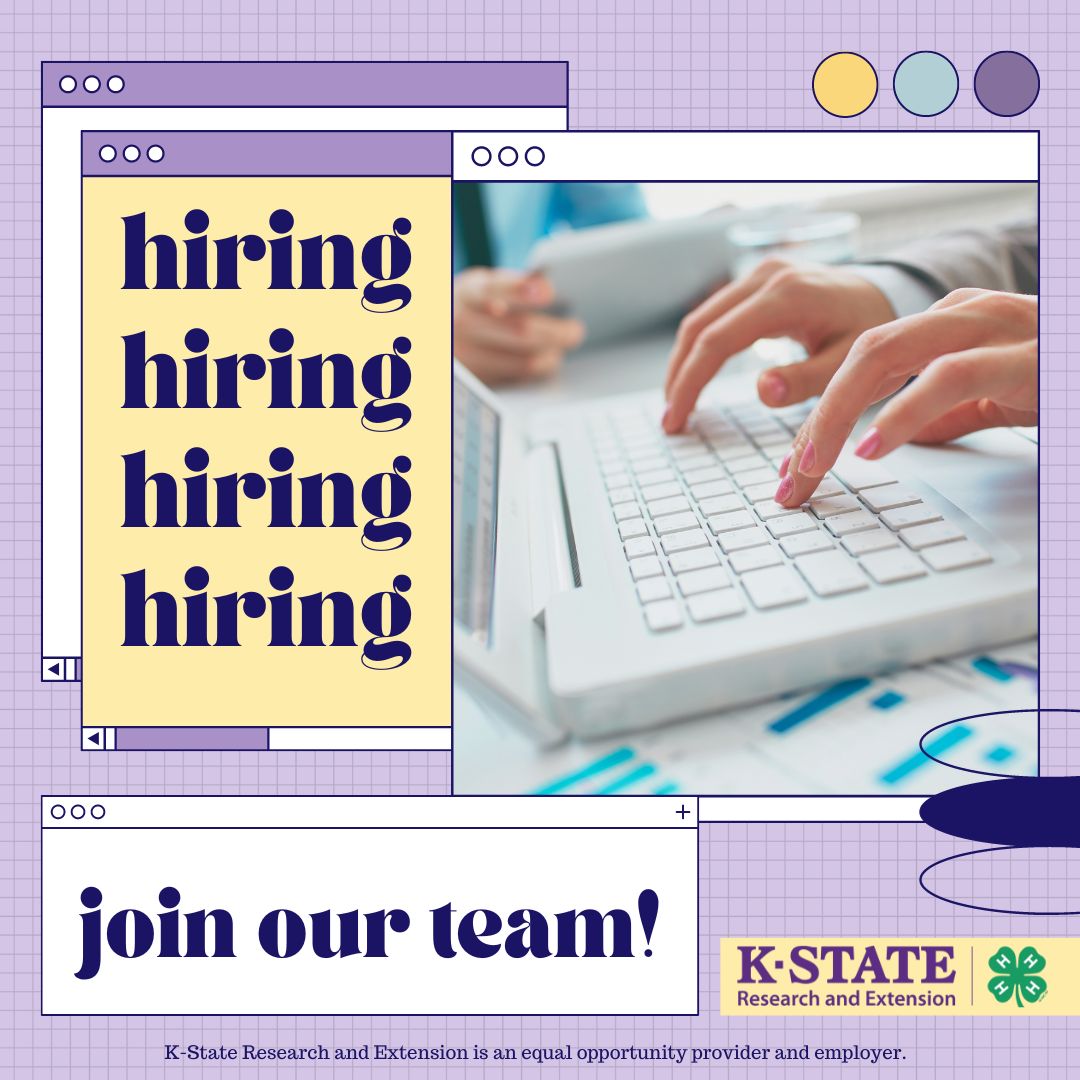 Now Accepting Applications for
Office Professional/Social Media Manager
Applications can be emailed to Robin Eubank-Callis at reubank@ksu.edu or mailed to the Barber County Extension Office. The review of applications will begin October 1st and continue until the position is filled.
Applications for Ag and Natural Resources Agent with 4-H Responsibilities will be accepted start in January 2024. Information will be available at the K-State Research and Extension Jobs page.
Bringing K-State to Barber County
Here at the K-State Barber County Extension Office, we pledge to serve our community in a variety of ways, from health and nutrition, to agricultural and horticultural needs, money management, and much more. We exist to help others through Kansas State University knowledge and information in order to better serve our communities, specializing in problem-solving, education, and community service.
We are a tremendous resource for finding the information that you need. We offer information on Lawn and Garden, 4-H and Youth, Crops and Livestock, Community Development, Home and Family, and much more!
But we are so much more than just a website. Visit About Us for the person-to-person help you need!